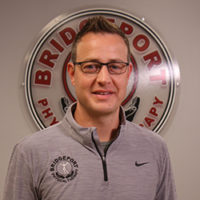 Jack Spatafore - President
---
Jack Spatafore, DPT, MS EXPH. Jack is co-owner and president of Bridgeport Physical Therapy. He is born and raised in Bridgeport, WV. He is a 1991 graduate of Bridgeport High School. He received his Masters in Exercise Physiology from the School of Medicine in 1996 from WVU and his Doctorate in Physical Therapy from Shenandoah University in Winchester, Va. in 2001. He has specialized training and certifications in trigger point functional dry needling (FDN), ASTYM (soft tissue mobilization), muscle energy techniques (MET), Rocktape, myofascial release (MFR). He concentrates his continued education on sports-medicine and post surgical rehabilitation. He takes pride in his working relationship with the areas healthcare providers and enjoys working together for best outcomes for his patients.

He and his wife Maria live in Bridgeport and enjoy spending time with their four children Olivia, Anthony, Jack and Nina. Jack is very active in the community including youth sports as a board member and a coach. He is also a board member for the West Virginia board of Physical Therapy (WVBOPT). He contributes his strong faith and loving family for his continued enjoyment and success as a physical therapist and business owner.
Email Jack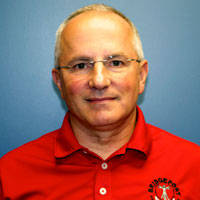 Mike Martin
---
Mike Martin, PT, was the founder of Bridgeport Physical Therapy Services and an owner from 1984 until 2018. He is now a very happy employee. Mike received his Bachelor of Science degree in Physical Therapy in 1981 from West Virginia University. He was employed as a staff Physical Therapist at United Hospital Center in 1981 and 1982. Mike worked as the Chief Physical Therapist at St. Joseph's Hospital in Buckhannon from 1982 to 1984. Mike has been in private practice since 1984. In his spare time, Mike enjoys spending time with this wife Kim and their four children Michael, Matt, Molly and Patrick, their granddaughter Aryanna and grandsons Maddox, Jack and Ben.. Mike also enjoys gardening, photography, woodworking and running the Challenger Division of Bridgeport Little League for handicapped children along with his wife Kim. Mike is very active in the community and has received honors such as Harrison County Citizen of the Year in 2004 and the Michael Benedum Fellow award in 2005, he was inducted into the Bridgeport High School Hall of Fame in 2011 and was named an Irish Legend at his alma mater, Notre Dame High School in 2013. Because of their community work with the Challenger Baseball League Mike, along with his wife Kim have received the 2012 West Virginia Executive Magazine Youth Sports Supporter of the year award for West Virginia as well as the 2008 Cecil Jarvis Leadership Award. Mike has 40 years of experience treating many different conditions and he specializes in Myofascial Release. He is a select-expertise level therapist with the John F. Barnes myofascial release treatment approach.
Email Mike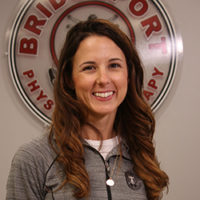 Christa Randolph
---
Christa Randolph, MPT, graduated from WVU with a Masters of Physical Therapy in 2005. Christa is the Clinical Administrator at BPT and the CCCE(Center Coordinator for Clinical Education) for PT and PTA programs. She has certifications in ASTYM, FDN (Functional Dry Needling), MET (Muscle Energy Techniques), and MFR (Myofascial Release) allowing her to assist patients with musculoskeletal dysfunctions. She is also certified with Sole Supports to provide patients with custom orthotics. Her areas of interest include orthopedic rehab, sports rehab, manual therapy, and pediatric interventions. She has received a clinical faculty appointment from WVU due to her involvement as a clinical instructor for WVU DPT students. Christa is a lifelong resident of Bridgeport and resides with her husband, Ben, and children Taylor and Alex. She is an active with Bridgeport United Methodist Church and youth sports in the community.
Email Christa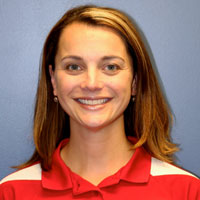 Lawren Sandy
---
Lawren Sandy, MPT, graduated from the University of Findlay with a Master of Science in Physical Therapy in 2010. Her educational background also includes an Associate of Applied Science in Physical Therapy Assistant and Bachelor of Science in Allied Health Administration both from Fairmont State University. Lawren has over 20 years of clinical experience at Bridgeport Physical Therapy, experience including; pediatrics, post-operative, orthopedics, sports medicine and athlete rehab, geriatrics and balance/vestibular disorder. Treatment of patients has been successfully completed on all ages in a variety of clinical areas. She practices in an evidence-based, patient centered approach to treatment with a strong emphasis on therapeutic exercise, manual treatments, postural/core stability, and functional movement training. Her certifications include Functional Dry Needling, Astym, Muscle Energy Techniques, and Myofascial Release. Lawren also has been involved in coaching youth volleyball for over 15 years in West Virginia. She resides in Clarksburg with her husband, Paul, and their daughter, Delaney.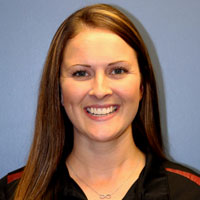 Bobbi Jo Ridenour
---
Bobbi Jo Ridenour, DPT, is born and raised in Clarksburg, WV. She graduated from West Virginia University with a Doctorate of Physical Therapy in 2009 and has an undergraduate degree in Athletic Training from Alderson-Broaddus College. Bobbi Jo has been affiliated with Bridgeport Physical Therapy for many years and continued her professional career as a Physical Therapist upon graduation. She has certifications in FDN (Functional Dry Needling), ASTYM, MFR (Myofascial Release), MET (Muscle Energy Technique), and Rocktape. Her areas of interest include sports related injuries, orthopedic rehab, and manual therapy. Bobbi Jo and her husband, Jason, reside in the area and enjoy spending time with their 3 children Wesley, Raylyn, and Karlee. Her family is actively involved with Lifepointe Church.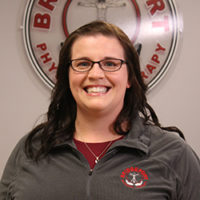 Julie Harbert
---
Julie Harbert, OTR/L, CLT, LMT graduated from West Virginia University with a Master of Occupational Therapy Degree in 2007. She became a Certified Lymphedema Therapist in 2010, trained by the Norton School for Lymphatic Drainage. Julie is also a Licensed Massage Therapist. Her areas of interest include hand therapy and lymphedema. Julie resides in the area with her husband, Marc, and two sons, Liam and Declan.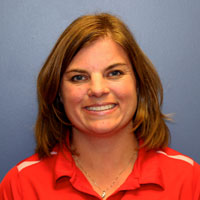 Kim Nolte
---
Kim Nolte graduated from the University of Montana with a Masters of Science in Physical Therapy in 1998. She has worked in Iowa, New York, and Colorado in various outpatient settings. She has attended continuing education classes for the Maitland approach and Myofascial techniques. Kim resides in Bridgeport with her husband Isaac and their two children, Tristan and Brody.


Kim Riley
---
Kim Riley graduated from Saint Louis University with her Master in Physical Therapy. She is originally from Illinois and has practiced in West Virginia, Utah, Wisconsin, and Colorado. Kim is a certified lymphatic therapist and kinesio tape instructor. She also has specialized training in muscle energy techniques, IASTM, and women's health. Kim enjoys working with patients of all ages and enjoys the variety that outpatient physical therapy offers. Kim resides in Bridgeport with her husband Ben and their two boys, Orlando and Aidric.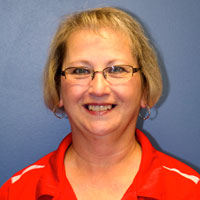 Diana Lambert
Office Manager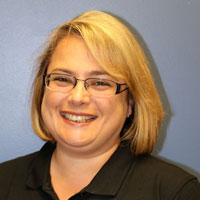 Bobbi Swiger
Insurance Clerk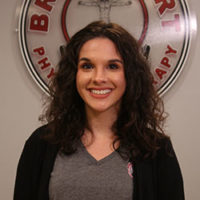 Tori Bickford
Physical Therapy Assistants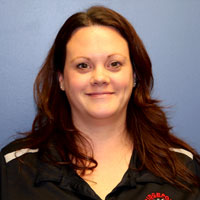 Sarah Buthcer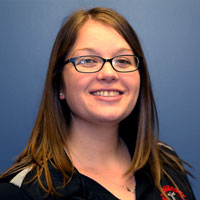 Ashley Childers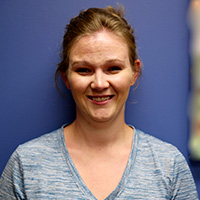 Kim Gear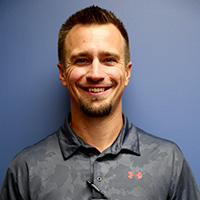 Grant Burton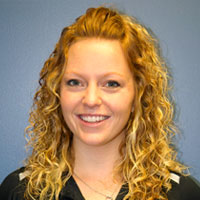 Jessica Ogden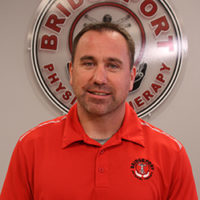 Travis Bearden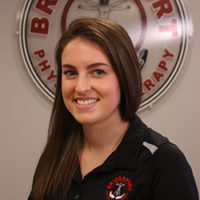 Merida Kaiser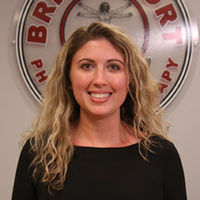 Andrea Reppert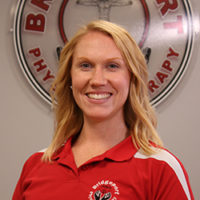 Aimee Lashaway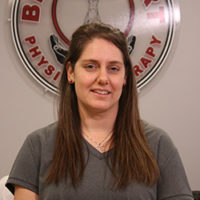 Jessica Barker
REHABILITATION TECHNICIANS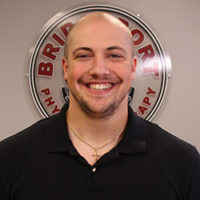 Jimmy Davis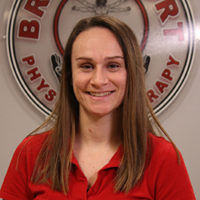 Ali Eagle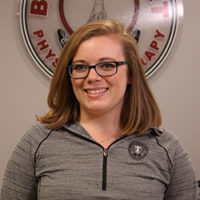 Marissa Mason