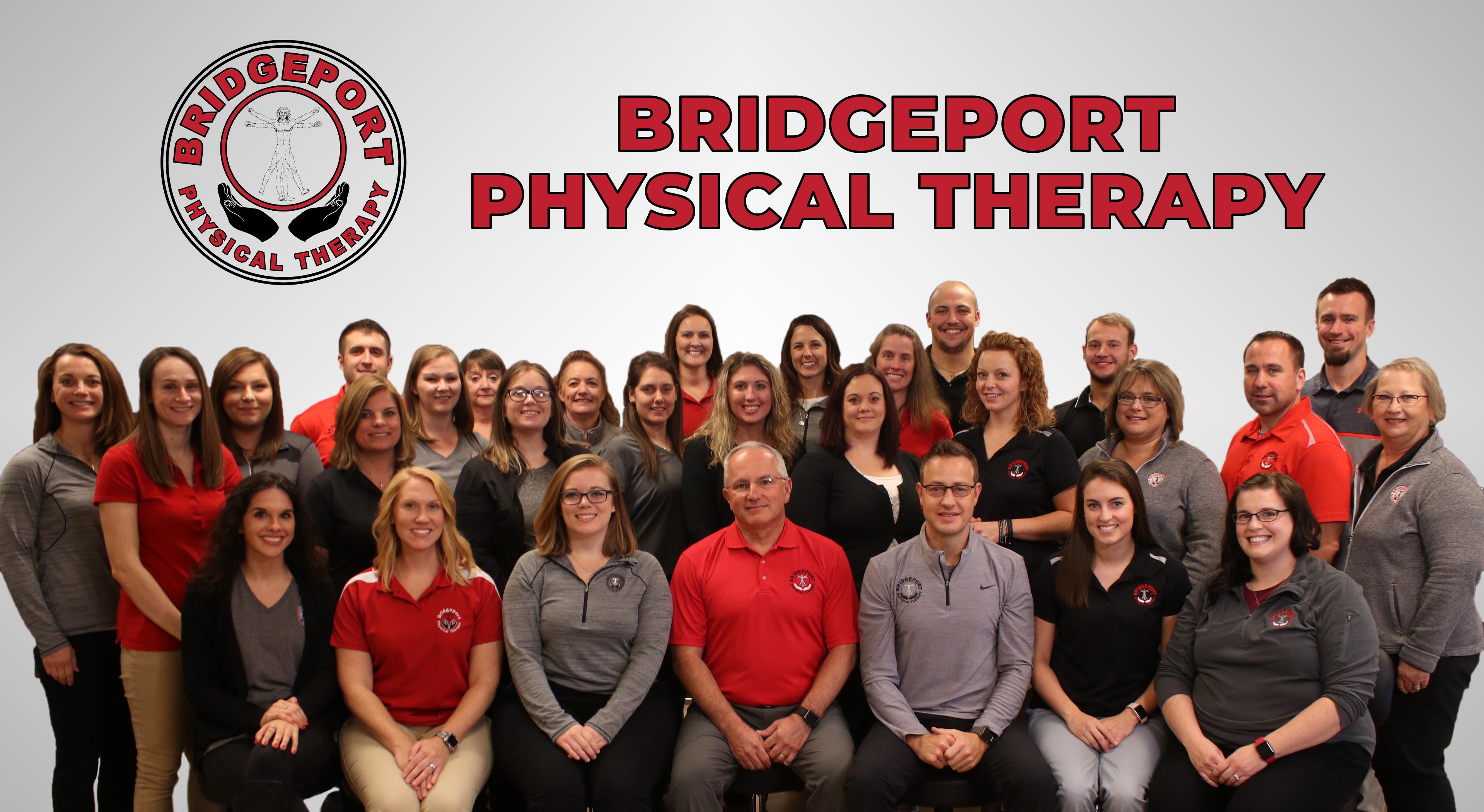 Hello and Welcome to
BRIDGEPORT PHYSICAL THERAPY

The staff at Bridgeport Physical Therapy Services would like to extend a warm welcome to you. Our goal is to provide the highest quality physical therapy services available. We are committed to making sure that each and every patient that comes through our door receives everything that he or she needs to get better. We are very proud of our outstanding staff of Physical Therapists, Occupational Therapist, Physical Therapy Assistants and Athletic Trainers.
At Bridgeport Physical Therapy, we work hand in hand with many physicians who refer their patients to us. Each patient undergoes an extensive evaluation that is performed by one of our registered Physical Therapists and Occupational Therapist. The therapist uses the information that is provided by the referring physician as well as the findings that are identified during the evaluation and generates an extensive treatment plan.
ALL Insurances Accepted

Bridgeport Physical Therapy will work with you even if you are out of network.